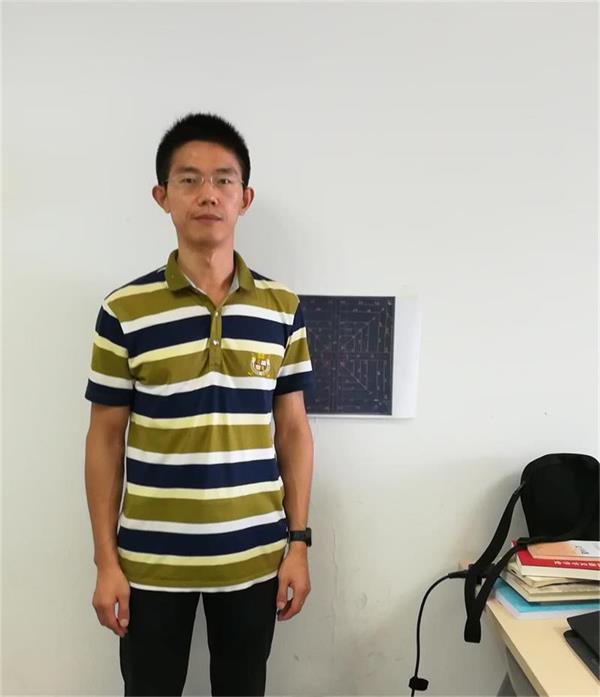 黄杰,男,1987年9月生,湖北建始人,土家族。2005年9月至2010年6月,先后在武汉大学文学院人文科学试验班、哲学学院国学试验班学习。2010年9月至2017年6月在武汉大学历史学院简帛研究中心攻读历史文献学(古文字学)方向的研究生,导师李天虹教授。期间于2015年8月至2016年12月在哈佛燕京学社(Harvard-Yenching Institute)做访问学人(Visiting Fellow)。2017年7月起任山东大学儒学高等研究院助理研究员,2018年7月入选第四批"山东大学青年学者未来计划"。中国文字学会会员。研究专长为古文字学、先秦秦汉出土文献与传世典籍的解释与研究,在《文史》《江汉考古》《考古与文物》《周易研究》《中国文字》《简帛》《简帛研究》等刊物发表论文十余篇。为本科生、研究生开设《文字学》、《古代汉语》等课程。
邮箱:huang-xiang0918@163.com
Assistant Research Fellow Huang Jie
Huang Jie received his Ph.D. in Chinese history (2017) and B.A. in literature (2010) from Wuhan University. He has been a Harvard-Yenching Institute Visiting Fellow from August 2015 to December 2016, and is currently an assistant research fellow at the Advanced Institute for Confucian Studies, Shandong University. His research concentrates on the study of Chinese paleographical materials, especially bronze inscriptions and Warring States bamboo strip manuscripts, and the reinterpretation of transmitted early Chinese texts in light of excavated texts. He has published more than ten papers in this regard in the past 5 years.
His dissertation, submitted in May 2017, tries to reinterpret certain words and sections in the text of the Kang gao, Jiu gao and Zi cai chapters of the Shang shu 尚書 (Book of Documents) based on materials gleaned from both received and excavated early Chinese texts. As the first step of a larger project of reinterpreting the text of the transmitted Shang shu in light of unearthed documents, this study is done with the intention of not only promoting the understanding of the text of these three chapters, but also providing an example of conducting new study of old classics based on both received and excavated early Chinese texts.
Selected Publications:
1. 《尚書·康誥》考釋四則[Four Interpretations of the Kang Gao Chapter of the Shang shu]. Wen shi 文史 [Literature and History] 2017(3): 35-50.
2. 釋古文字中的一些"沐"字[Deciphering Several "mu" in Chinese Paleographic Materials]. Zhongguo wenzi 中國文字 [Chinese Writings] 43 (2017): 107-128.
3. 隨州文峰塔曾侯與編鐘銘文補釋[Supplementary Interpretations of the Inscriptions of the Chime Bells Excavated from Wenfeng ta, Suizhou]. Zhongguo wenzi 中國文字 [Chinese Writings] 42 (2016): 187-214.
4. 清華簡《芮良夫毖》補釋[Supplementary Interpretations of the Ruiliangfu bi Text in the Tsinghua Manuscripts]. Jianbo yanjiu 簡帛研究 [Studies of Bamboo and Silk Manuscripts] 2015.2 (2015): 1-24.
5. 《忠信之道》"此"與《招魂》"些"[Discussions of the Character "ci" in the Zhongxin zhi dao Text of Guodian Manuscripts and the Character "suo" in the Zhao hun Text]. Guangming ribao光明日報, 05/27/2014.
6. 放馬灘秦簡《丹》篇與北大秦牘《泰原有死者》研究[A Study of the Dan Text in the Qin Manuscripts Excavated from Fangmatan and the Taiyuan you sizhe Text in the Peking University Collection of Qin Manuscripts]. Renwen lun cong人文論叢 [Humanities Studies] 2013 (2013): 433-58.